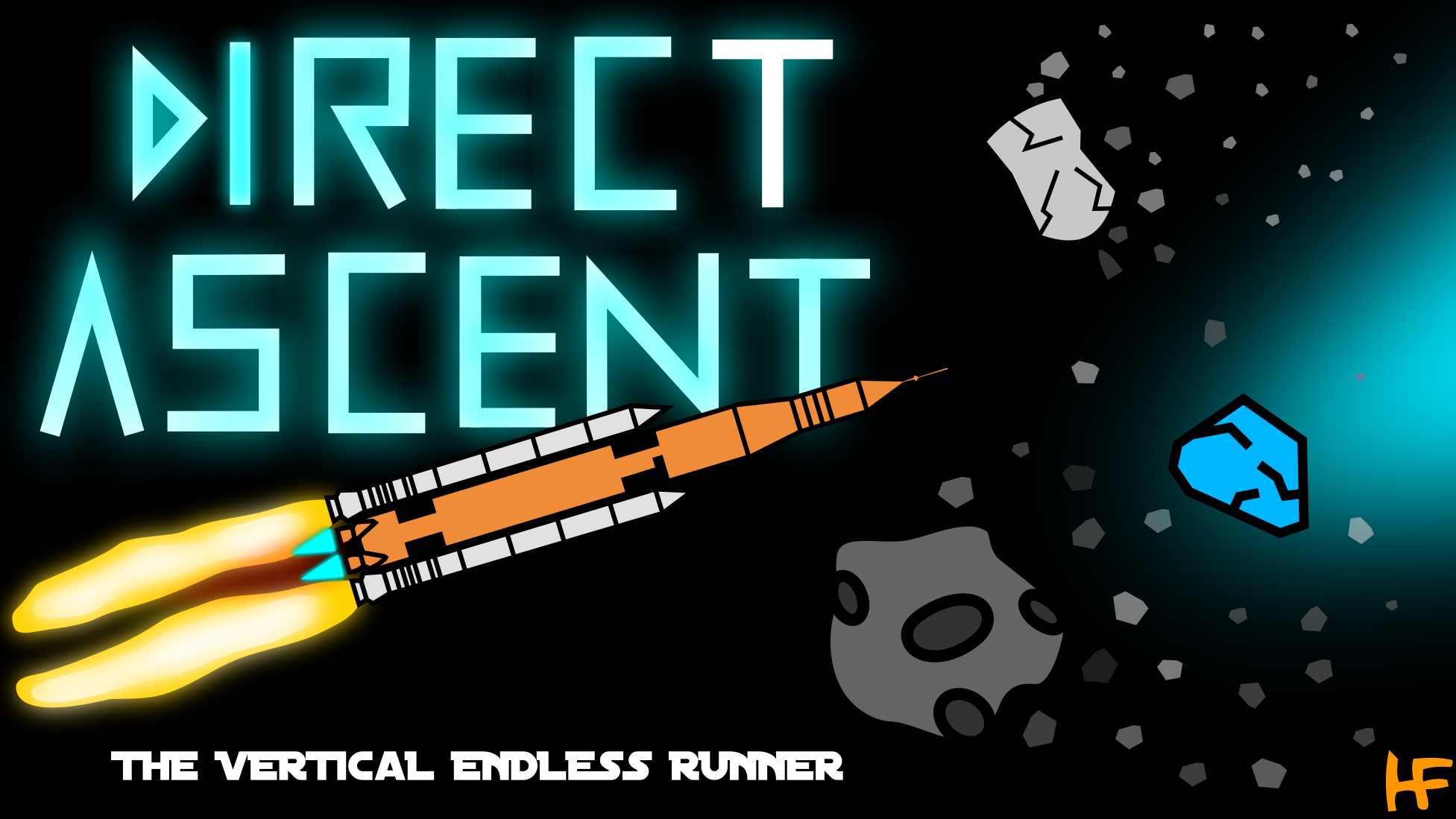 Direct Ascent - The Rocket Runner
The ROADMAP of 0.6.0, the PROGRESSION Update!
---
Hello!
Remember how I said how now that the game is in beta, mostly polish would happen?
As usual, I lied. There's still one more thing for me to do before version 1.0 (let's say that that's going to be a one of the biggest updates). Some of this stuff will be delayed for 1.0, so there's still a lot to do.
However, here's what I want to be the roadmap for 0.6.0, the Progression Update!
---
Top Priority:

Rockets will not be flyable until you have met a certain goal - a certain score, a certain level, etc.
Save game (we all want our progress saved, don't we?)
More rockets! - DELAYED UNTIL v1.0
Rocket price rebalancing - maybe prices get higher the more you use them and the farther along you are?
You can fly a rocket only once every three or four deaths

High Priority:

Polish! (This is beta, after all)
Achievement system
Rewards for the achievments?

Medium Priority

Some ability redesign - some abilities aren't perfect yet

Rocket texture changes - again, some things aren't perfect yet

Other texture changes, like the medium size asteroid

Low Priority

Optimizations - this is the bane of my life but I need to do them. Maybe 0.6.1 and 1.0
---
Well, that's the roadmap! Snapshots will be released including this stuff, and I'm hoping to finish this update by August 1!
Comment on what you think about this roadmap, and share your thoughts in the discussion board!
Get Direct Ascent - The Rocket Runner