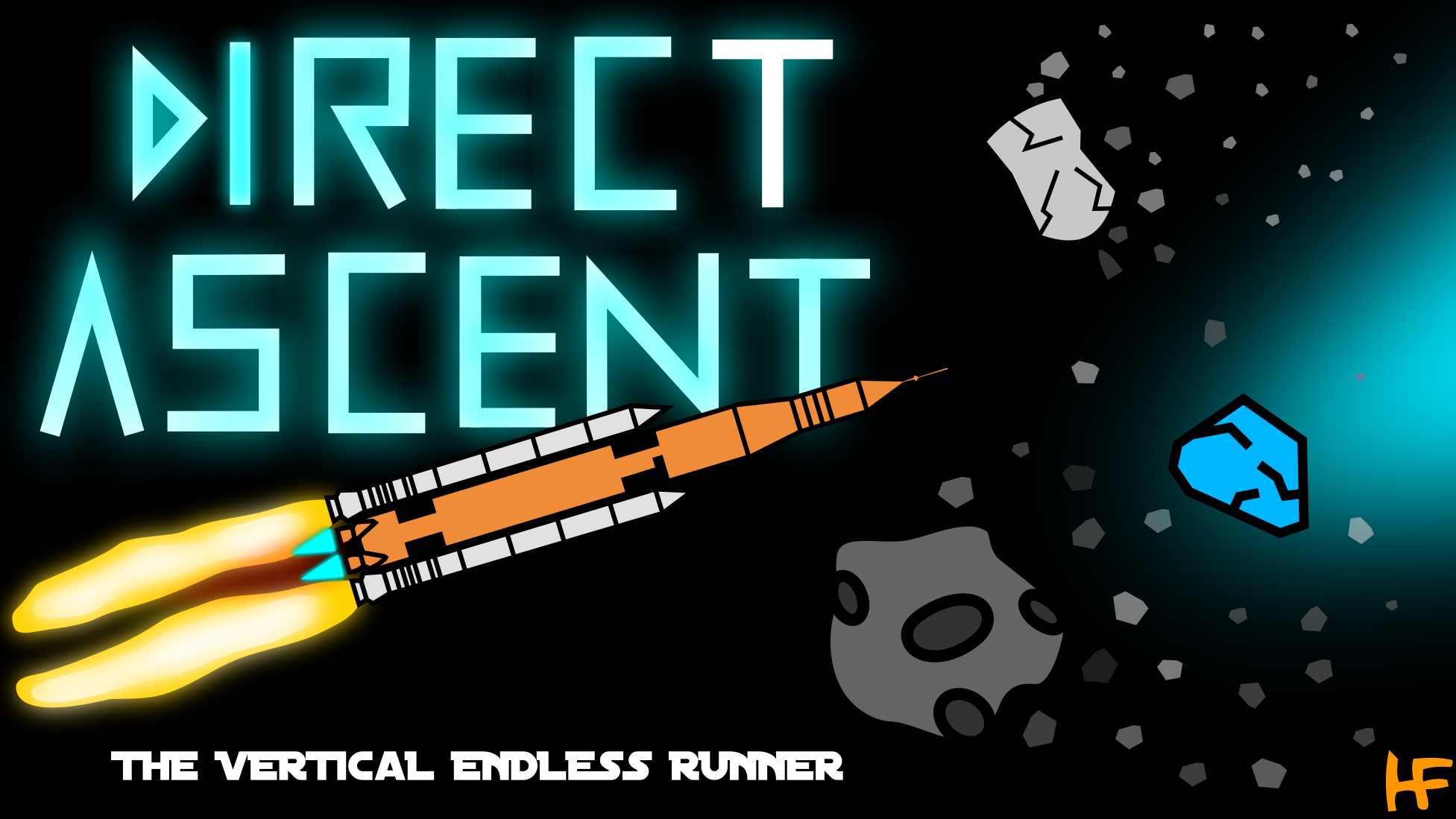 Direct Ascent - The Vertical Endless Runner with Rockets
0.5.1, the Stuff N' Things Update is Out!
---
With no snapshots or pre-releases, welcome to the Stuff N' Things Update, bringing... well, nothing in particular except a bunch of polish, bug fixes, and other stuff n' things. Enjoy!
---
Changelog:
The rocket speeds and acceleration speeds have been tweaked to be different across all rockets, and to not be so slow that you were at the mercy of the RNG instead of your skill in places like Comet Catastrophe
Interstellar Incident has some new fun particle effects...
But now the biggest obstacle deals double damage. Ouch!
The dollar bills that fall from the sky are now no longer dollar bills. Move over, 500,000,000 dollar bill! The AstroDollars have come here to stay!
Lots of animations and particles have arrived at the game's doorstep
Also, lots of glitches have arrives at the game's anti-doorstep! ("garbage can")
Minor tweaks
And more!
---
Well, that's it for this small update. 0.5.2 should arrive in around a week to add the Interstellar Incident music along with some more polish and tweaks!
Edit: Oops, hotfix time! I forgot to include the rocket scene in the build list! To get this hotfix, you'll have to reinstall Direct Ascent.

Files
Direct Ascent - Windows 0.5.1
36 MB
78 days ago
Direct Ascent - Mac 0.5.1
36 MB
78 days ago
Direct Ascent - Linux 0.5.1
40 MB
78 days ago
Direct Ascent - Android 0.5.1
32 MB
78 days ago
Get Direct Ascent - The Vertical Endless Runner with Rockets